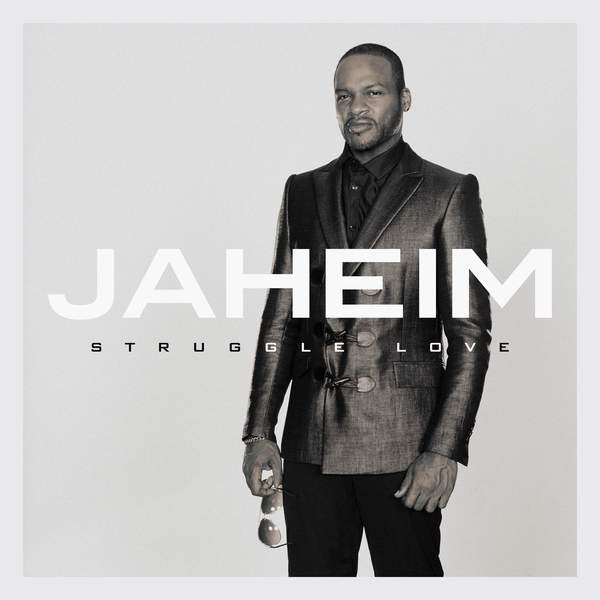 On his seventh studio album, Struggle Love, Jaheim reminds us that real R&B cats still exist, as he delivers his signature sound of mature ballads, and sexy grooves. In stores today, Struggle Love is Jaheim's first release, since 2013's Appreciation Day, on his new label, BMG Primary Wave. It features production by Charles Amos, Notzz, Vidal Davis and Sheldon (COZ) Ellerby among others.
With over 15 years in the game, the Grammy nominated, platinum selling singer/songwriter remains relevant and he doesn't hesitate to flex his confidence. On the opening track, "My Shoes," Jaheim boasts, "I never have to hate on another brotha man / And I'm never worried 'cause he can't do what I can."
Struggle Love features some of Jaheim's best work with a perfect mix of R&B and soul with a touch of smooth jazz. Ever since his debut album, Ghetto Love, the suave crooner has shown his ability to master multiple personas. On "Nights Like This," "Songs To Have Sex To" and "Back In My Arms" he's a passionate lover. He morphs into our favorite R&B thug on "Aholic" and "Side Piece." While the title track is reminiscent of a back in the day good luvin' jam. Proving that he isn't focused solely on love and his lifestyle, Mr. Hoagland summons his stay woke-intellectual side on "One By One" and "Speak Up."
Jaheim has said that, "Creating this album has been a powerful journey for my soul." Indeed, Jaheim, our souls are loving the journey.
Struggle Love is available on iTunes, Amazon and in all stores now! Stream it below via Spotify.
–Review by Raquelle "Rocki" Harris