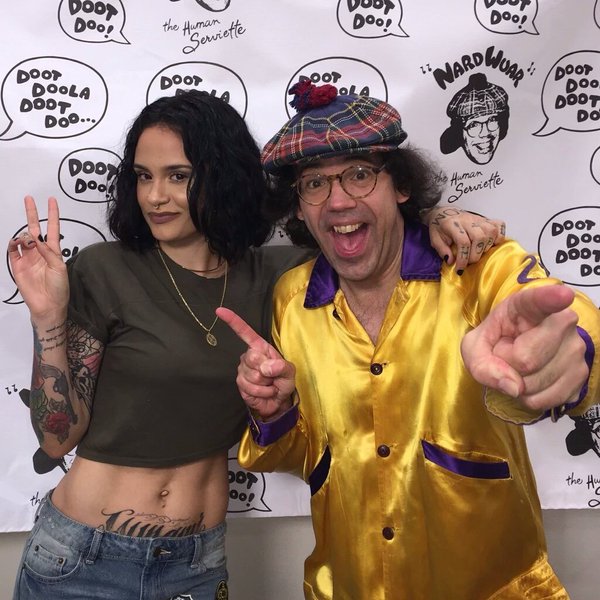 When Kehlani met Nardwuar things definitely got interesting!
Earlier this month at South by Southwest in Austin, TX, the Human Serviette had an exclusive interview with the Tsunami Mob Leader. Surprising her with some original 1977 Star Wars wallpaper, he had Kehlani revealing how much of a super geek she is when it comes to Star Wars. Her love for Princess Leia and Luke Skywalker is a result of her mother sheltering her and her brother from live action violent films as children. "Me and my brother weren't allowed to watch real action movies with real guns. My mom just figured if it was play violence, and they were killing aliens not real people, it would be cool."
Nardwuar even surprised her with old records and trinkets from some of the Bay Area's finest. Lani Tsunami spoke about how proud she is of her brother, IAMSU!, and how important Mac Dre's influence on hip-hop helped put Oakland on the musical map. While on the topic of growing up in the Bay, she discussed being banned from Walmart when she was homeless and struggling to find money to eat. She expressed how humble she is to be in her position today, and that thankfully she can go into Walmart without any problems now!
Check out the full interview below.
–Words by Jamila Wright