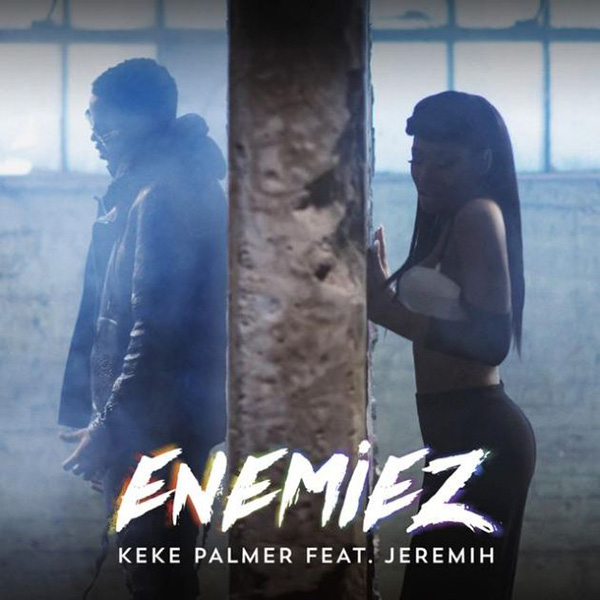 As promised, Keke Palmer debuts the cinematic music video for her sexy new single "Enemiez" featuring Jeremih.
On the uptempo pop song, the Island Record signee continues to rid her young image, playing the role of a bad gal, who has a lust filled affair with a member of a rival gang. Set in dimly lit streets and an industrial warehouse, Keke dances through her feelings in heavy choreographed sequences, as she sings out about wanting to be more than friends, because enemies have all the fun.
"This ain't enough for me, I gotta be honest, I want you to lust for me / And if we're just friends, I'd rather be your enemy / So we can do all the things you're holding back from me," she sings.
Jeremih stays perched behind a wall singing that he wants to put desire in his girl's eyes, "I can't wait to see your fantasy / I can make you come alive."
The steamy collabo is the official first single off Palmer's forthcoming debut album on Island Records, which is due out later this year.
Check out the video below.