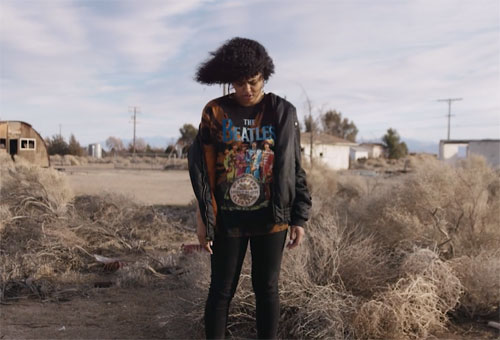 The Tsunami Mob is definitely catching some wind with their newest addition Samaria!
The 19-year-old singer/songwriter released her debut mixtape in December of last year, and her knack of telling stories through song is a talent that some more experienced artists still can't even do. Her mixtape The Story of Right Now tells the story of a bad break-up and how she came to terms with her part in the ending of a relationship between her and the bad boy she was attracted to.
Her short film version of "The Story of Right Now" is both visually stunning and wonderfully composed to tell a story with both images and her music. In the video, we see a relationship between her and her bad boy boyfriend unfold in three parts. We start by seeing how she feels after being kicked out of a car. Then we are taken through a journey of flashbacks about how Samaria and her man met. And finally it flashes forward to how she feels as she reflects on the ending of her relationship.
Watch the relationship unfold below.
–Words by Jamila Wright