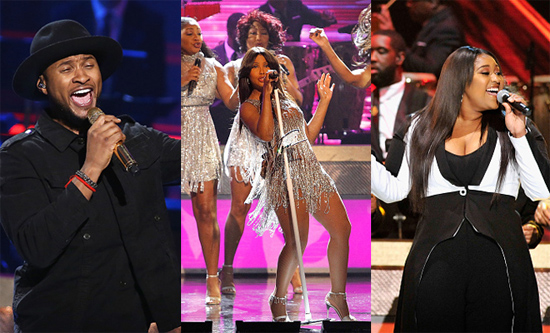 The 2016 BET Honors aired last night and it was a celebration not to be missed! But, if you did miss the show don't worry, we have you covered.
This year's star-studded event honored some of the biggest names in the business including soulful legend Patti Labelle (Musica Arts Award), Epic Records CEO and chairman L.A Reid (Business of Entertainment Award), Oscar-nominated director Lee Daniels (Television and Film Award), President of Ariel Investments Mellody Hobson (Corporate Citizen Award), and former U.S Attorney General Eric Holder (Public Service Award).
The event was filmed on Saturday, March 5 at the Warner Theatre in Washington, D.C. It was hosted by Arsenio Hall, who had plenty to talk about, including President Obama's final term and presidential hopeful Donald Trump's controversial campaign.
The night was full of emotion, empowerment, and incredible performances by Usher, Toni Braxton, Jussie Smollett, Jazmine Sullivan, Fantasia, Ledisi, Raheem Davaughn, and The Deele who reunited for a performance after 28 years.
Usher paid homage to L.A. Reid in a smash-filled medley that included Bobby Brown's "Roni" and "Rock Wit'cha." "What an amazing career," Usher said regarding Reid, before claiming that he would "let the music" explain Reid's importance.
Toni Braxton (and her sisters), who opened the show, also honored Reid while performing hits like "He Wasn't Man Enough," "Breathe Again," "Seven Whole Days," and "Un-Break My Heart."
Fantasia paid tribute to Patti LaBelle with a crowd-pleasing performance of "You Are My Friend." LaBelle looked on with pride, celebrating Fantasia's potent vocals.
Raheem DeVaughn and Jazmine Sullivan showed up and showed out, honoring the memory of Earth, Wind & Fire's Maurice White. They rocked out with performances of "September" and "Shining Star."
Check out the standout performances below!