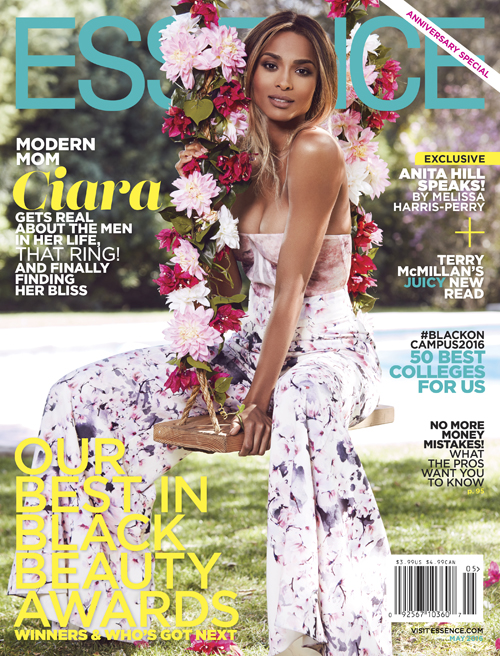 Ciara is a vision of beauty on the May cover of ESSENCE magazine. The singer/model is living her dream, but single motherhood wasn't on her to-do list.
Newly engaged to Seattle Seahawks quarterback Russell Wilson, Ciara opens up about being a single mom, the type of man she was looking for, Wilson's romantic proposal, engagement and upcoming marriage.
As she shares in the issue, 'Secret Garden,' when Baby Future came into her life, so did a new focus on what matters most: her son and her faith. With a clear vision, a focus on family and a life firmly rooted in faith, Ciara promises that there are even more "goodies" in store for her, her fans and the future.
Read some excerpts from the feature and check out her second cover below.
ON BECOMING A SINGLE MOM: "That wasn't necessarily part of my vision. But the moment I realized I was going to be a single mother, I had to reflect and reorganize my thoughts. I decided to trust that God had a plan for me, and move forward one day at a time."
ON HER ENGAGEMENT AND RELATIONSHIP WITH RUSSELL WILSON: "Marriage is something I look forward to. I believe in family, and the beauty of two people committing to spend their lives together. We talk about everything. To me, to both of us, that's the foundation you need for love to flourish and reach its highest place. I want to live with as much lightness as possible, so I can stay focused on my love of God, and being the best mom, and the best person, I can be."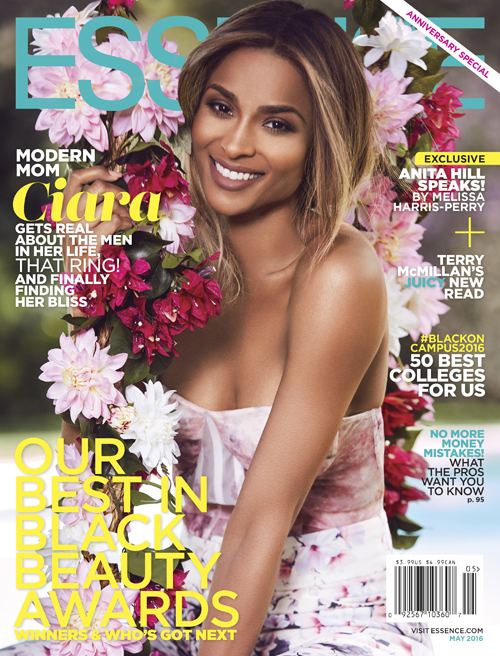 ESSENCE's May anniversary issue hits newsstands on Friday, April 15. For more of the story, click here.