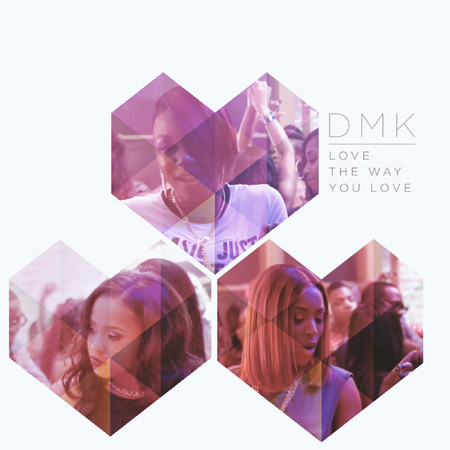 DMK  just might have what it takes to bring back girl groups!
The emerging R&B trio recently premiered their debut single, "Love The Way You Love." After being named semi-finalists for FOX's Empire Next Artist, this lovely threesome is slowly rising up as a girl group to keep your eye on.
"Love The Way You Love" is a sweet ode to the men in their lives that proclaims how much they adore the way they're being loved. With an up-tempo beat and an old-school vibe, the song is the perfect feel-good song to express their love for that someone special.
The girls harmonize as they sing the chorus, "There's just something about the way / You kiss me then hold my face / Just tell me you love me baby / I lo, lo, lo, love the way / There's something I can't explain / Only you can do it as my baby / I love the way you love."
As they gain more and more attention from industry heavyweights like Brandy, who praised their gift of melody, DMK is on their way to bring back the R&B girl group.
Check out the single below.
–Words by Jamila Wright