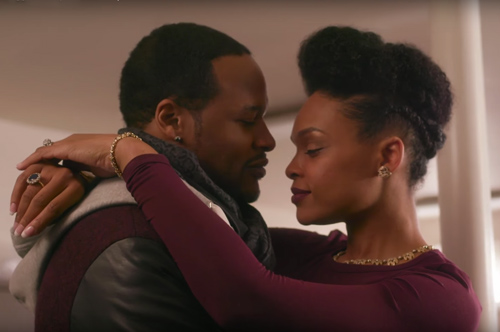 With his new album, Struggle Love, in stores now, Jaheim returns with the music video for the album's romantic title song.
In the visuals and on the song Jaheim reminisces about the times before the "stages and flashing lights," when he was content eating "4 chicken wings and rice." He is willing to sacrifice his fame and fortune as he earnestly sings, "If I could give it up, the richer I get, I really miss that struggle love."
Co-starring Demetria McKinney as his love interest, Jaheim donates money to create a youth music program at his local church, while he dances and get up-close-and-personal with his lady.
Check out the video below.