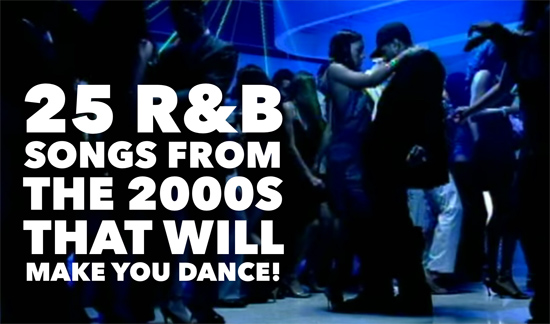 With winter and its cold spells finally (hopefully) in the wind, it's time to start acting like the warm weather is all we've been waiting on. While I have a love/hate relationship with the sun and its sometimes disrespectful rays, one thing I can't deny is the want to be out enjoying them at someone's day party or outdoor event. This could definitely be because there's something about warm weather that makes you want to find the perfect R&B song to dance to and bust a mean two-step for the world to see.
Though I was only in my teens for the majority of the earlier 2000s, this was the perfect time to improve my dance moves. Sure, twerking and dabbing have taken over our dance floors now, but there was something about hearing a "Snap" song that would make you really want to hit the dance floor at the party and show off your moves. Originating in the South, Snap music took over the mid 2000s with heavily bass driven productions that were perfect for the club, your Friday night house party, or weekend gatherings.
Being from the South, dancing was something that we did at literally every function. There was a drought of standing on the wall at the party and if you were one of the people on the wall, trust me, you weren't there for long. Even if you weren't good at dancing, when the "Snap" era came around, all you had to do was know how to sway on beat.
Thanks to the 2000s, I can honestly say that R&B gave me, my friends, and most of the lovers of the genre some of the best dance moments to mark down in history. From the arrival of T-Pain's solo career to Kelis encouraging us to bring all the boys to the yard, the early aughts brought us all on the dance floor.
Don't believe me? Check out this list of "25 R&B Songs from the 2000s That Are Guaranteed to Make You Dance" below!
–Words and list by Ni'Kiesia Pannell
_________________________________________________
"Everytime Tha Beat Drop" – Monica feat. Dem Franchize Boyz (2006)
Whether you remember Monica's 2006 dabble in the Snap music trend or not, there's no denying how much this track still makes you want to rock then bend your knees every time the beat drops, even 10 years later.