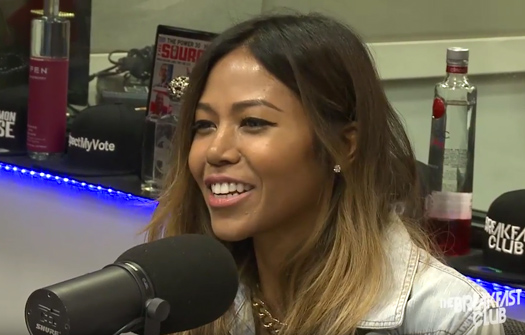 The Breakfast Club returned with a surprise Throwback Thursday interview today with the talented and missed, Ameriie.
The "Why Don't We Fall In Love" singer has been a bit of a recluse from the industry since her last album, 2009's In Love & War, but she has remained busy on the creative side, working on music, writing a book series, and YouTube vlogging.
One of the first, and exciting things she spoke about, was announcing that she will be releasing a new EP called Drive, tomorrow (May 20), and has plans to drop a second EP in July. According to the songstress, she loves the current climate of the industry and the ability to just release music however you want directly to the fans. She is in no rush to sign with another major label, but is still open to it. On the music front, Ameriie also spoke about other artists putting out singles with a similar sound to her smash hit "1 Thing," comparisons and competition with Beyoncé at the time, switching from Sony to Def Jam, her hiatus, and more.
On a personal side, she spoke about her ADD, growing up in a mixed race household and her mother being an immigrant. She talked about how girls need to be confident in their own body and shape, her marriage, and much more.
It sounds like we should be expecting a lot from the talented artist and author coming soon. As we wait to see, check out Ameriie's new interview below!