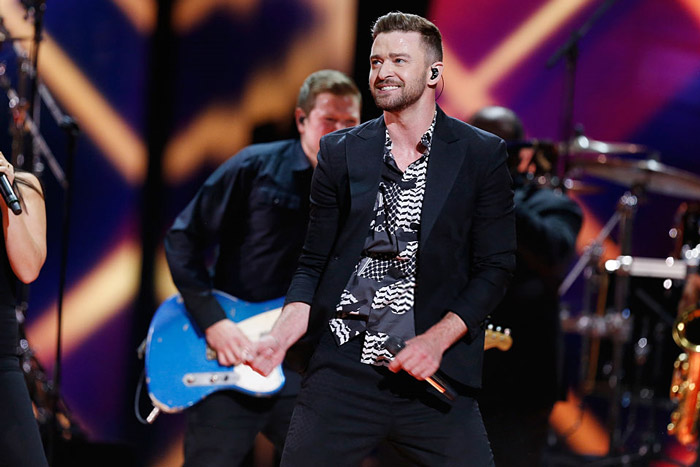 Justin Timberlake brought some sunshine to Stockholm this past weekend. While overseas promoting the upcoming Trolls movie, the pop megastar paid a visit to Eurovision 2016 to perform his brand new single "CAN'T STOP THE FEELING!" for the first time.
Backed by a full band JT warmed up the crowd with his 2002 hit "Rock Your Body," which they smoothly segued into the feel-good new smash, that has debuted at No. 1 on this week's Billboard Hot 100.
The song's infectious vibes were so upbeat that his background singers turned into background dancers. With some lively choreography, Timberlake brought it all together for the track's electrifying debut.
Check it out below!