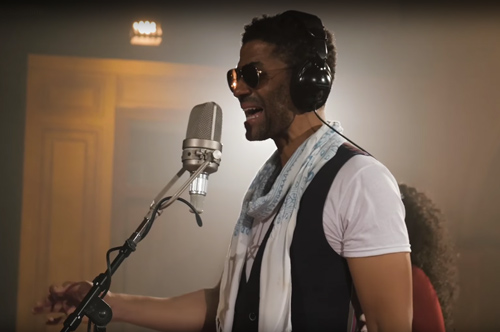 Eric Benét is back and bringing fans some bright, sunny soul with his new single "Sunshine."
The Grammy-nominated R&B singer/songwriter has been busy touring the world, and releasing a few covers and remixes here and there, since his 2012 album The One. Now, Eric returns as he previously teased, with the empowering comeback single, and a special performance video. Filmed and recorded at a unnamed recording studio, Benét and his band, which includes his daughter India, deliver the heartwarming tune with grace.
"'Sunshine' is a reflective memory about a relationship that has lost its spark, with a longing for how love-filled & joyous their lives used to be in the past," said Benét. "The song will hopefully inspire people to actively create and savor the joy and 'sunshine' in every one of their relationships."
Check out the single with the video performance below, and you can pick it up on iTunes now.