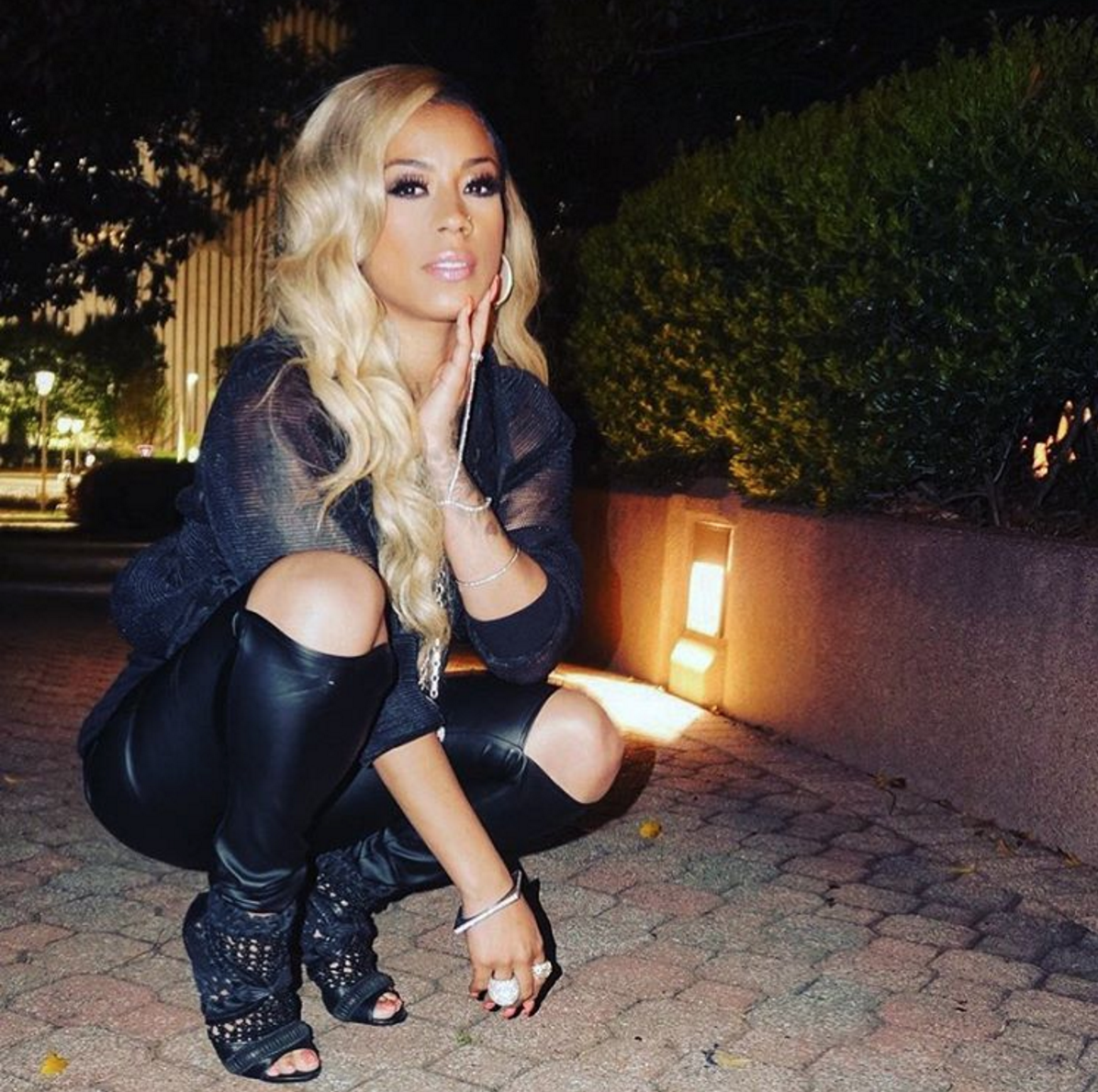 Keyshia Cole has been going through a lot in her personal life and music career lately, but the R&B songstress recently received some incredible news, which has resulted her finding and meeting her biological father!
The Oakland native, who was adopted by family friends Leon and Yvonne Cole at just two years old, has reunited with her dad after 34 years. In an Instagram post, Cole shared a photo of Virgil Hunter, a boxing trainer, and opened up about their emotional reunion following a paternity test.

"While in NYC I was overwhelmed with emotion, I explained while on stage at the Barclays, the situation I was faced with at that moment, which was, my father and I finding our way to each other, After 34 years," she said. "I knew at that time, a paternity test was in place, well the results are in, and this is my father!!
She is currently in her hometown catching up with her dad. "His name is Virgil Hunter, and at this present time, I'm in Oakland spending time, getting to kno him," she continued. "The story behind this is beyond me!!! God has his hands all in this!!! I'm so excited, So excited with taking this a day at a time!!!"
Hunter happens to be a famous boxing trainer, who's worked with top athletes like Amir Khan, Andre Ward, and more.
Last year, during an episode of her BET reality series "Keyshia Cole: All In," the singer's biological mother Frankie Lons revealed the circumstances surrounding Keyshia's adoption.
"I had started going back and forth to jail for miscellaneous stuff," said Lons. "Things that come with being a prostitute. My mom talked me into letting her best friend, Yvonne Cole, keep Keyshia until I decided what to do with myself."