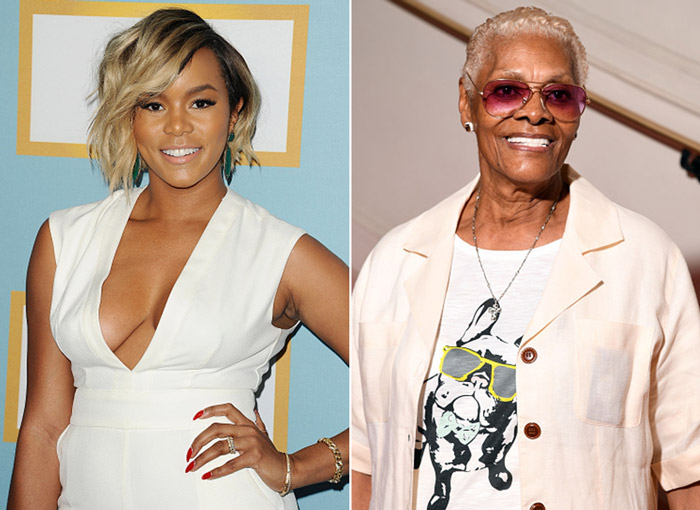 Get ready for the Dionne Warwick story!
R&B singer/actress LeToya Luckett, an original member of Destiny's Child, has signed on to star as Warwick in the legendary singer's biopic based on her autobiography My Life, As I See It.
The film hasn't started shooting yet, but it's already the center of controversy. According to Variety, Warwick told reporters that Lady Gaga would portray her "nemesis" Cilla Black in the movie, though the "Born This Way" singer's team says she isn't involved at all. Despite this, Gaga's name reportedly appeared in posters and a press release from PR agency Rogers & Cowan.

The Hollywood Reporter also announced Gaga's role in the film in an article that Luckett reposted on Instagram. "To God be the glory! ?? Overjoyed & honored," she wrote. "Thank you #DionneWarwick."
THR later updated the story, adding in a statement from Gaga's rep: "She is not attached and will not appear in this project."
In any case, it seems Danny Glover has signed on to portray Dionne's father, Mansel Warwick, while Olympia Dukakis will play Dionne's mentor, Marlene Dietrich.
The film is slated to span Warwick's early career and it is set to begin shooting in October.