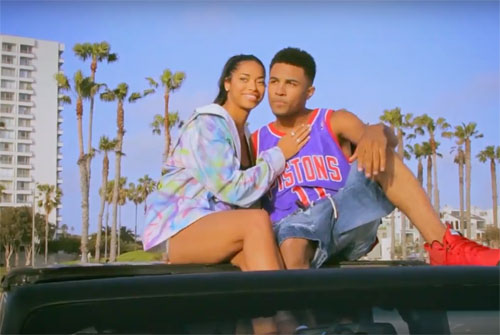 Rising R&B star Anthony Lewis is growing up before our eyes, and on his latest single he is ready to lock his lady down.  Premiering the music video for Da Internz-produced "Put A Ring On It," the LA native rides through the streets with his girl pledging his love.
Interspersed with colorful solo dance scenes, the loving couple take it from the beach to the bedroom in some NSFW shots.
"I know everyday someone else comes around tryna be all on it, and be gone in the morning / But girl that ain't me, I'm tryna put a ring on it," he sings over the Aaliyah-sampled track.
Peep the new video below.