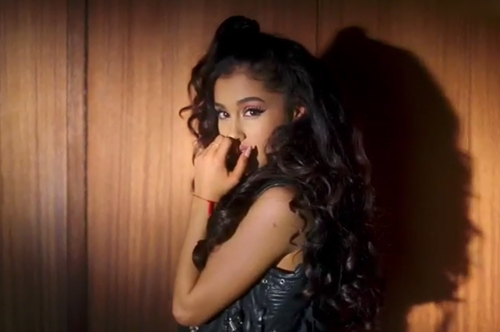 Ari came to slay!
As fans anxiously await the release of her third album Dangerous Woman, due out this Friday (May 20), Ariana Grande its continuing to give us a few extra gifts before the album blesses our ears this weekend. Releasing the visuals for her latest single "Let Me Love You" featuring Lil Wayne, the songstress serves up full on sexy.
The video features the pop star venturing away from her signature high pony tail and flaunting perfectly tousled curls along with a skimpy bra top and high-waisted shorts. During Lil Wayne's appearance, Ari playfully interacts with him while wearing white sunglasses and an oversized top that says "I'm-classy-but-a-little-hood-too."
With the video made almost entirely of beauty shots as she rolls around on a messy bed, Ariana seductively stares into the camera, making us crave to see more.
Check out the video below.
–Words by Jamila Wright