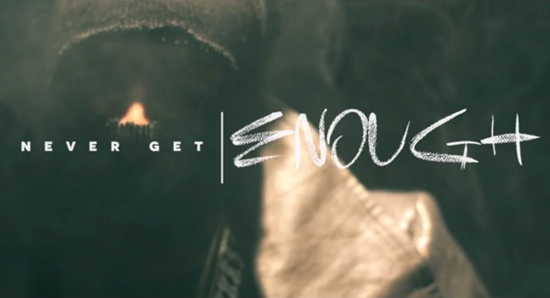 Quickly following last month's "Let Me Know," platinum singer/songwriter Verse Simmonds is back with a dark video for "Never Get Enough," off his forthcoming summer LP To All The Girls.
The song was recorded prior to Prince's passing but includes lyrical interpolations of arguably his biggest hit "When Doves Cry." Over the filtered down trap-soul track, Verse sings, "Maybe I'm just like my father / Sometimes I just can not bother, I got options / Or maybe I'm just like my mother / Or maybe I love too easy, but I can't judge that easy."
"We wanted to release this video 2 weeks ago, but due to the timing of Prince's passing we found it to be more appropriate to wait as we didn't want it to appear that we released it around his death for exposure purposes rather than the real reason: inspiration and love of the original record. Rest In Peace to the Purple One!," says Verse.
Peep the video below.