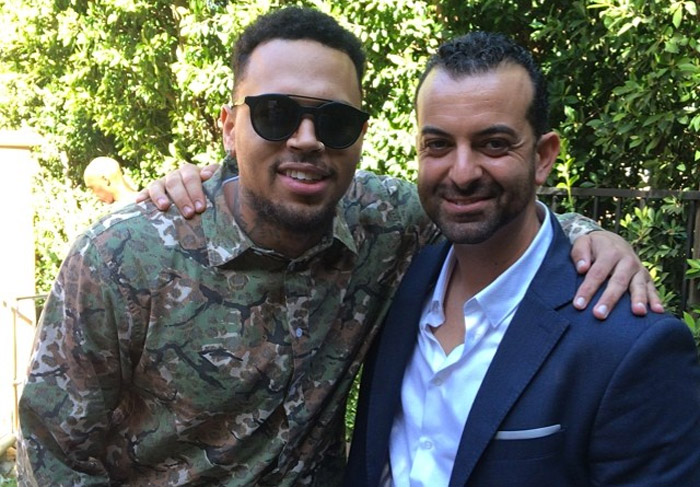 Trouble continues to follow Chris Brown around as he's being sued once again.
This time, his manager Mike G filed a lawsuit, claiming Brown, without being provoked, brutally attacked him with repeated punches to the face and neck, according to TMZ. He claims he was forced to go to the emergency room due to this incident.
In the lawsuit, Mike adds that Brown mocked him on social media and bragged about the beating, telling others on his tour that he would beat them up in similar fashion if they got "out of line." Mike claims that the violent outburst was caused by drugs and that he's concerned about CB retaliating with "gang member friends."

Mike G claims he was hired in 2012 not only to change Brown's image but to get him out of debt and off drugs. Mike G says he did well by Chris, who had a resurgence in popularity.
Things allegedly turned bad last month, but Mike G claims without provocation, Brown took him in a room, brutally attacked him with repeated punches to the face and neck which landed him in the ER.
Brown responded to the accusations and claims that he fired Mike G for stealing money. "Ni**as is getting mad and filing lawsuits because I fired them because they're stealing money," he says in one Instagram video. "You're stealing money, pal. So you're mad because you're no longer existent. It's alright. We're gonna keep pushing. God bless you. Wish you the best of luck."
Another sticky situation for Chris Brown, who does appear to be back on something lately. The R&B star recently wrapped up his "One Hell of a Nite" Tour in Europe, but remains overseas doing spot dates. Tonight he has a show in Milan, Italy.