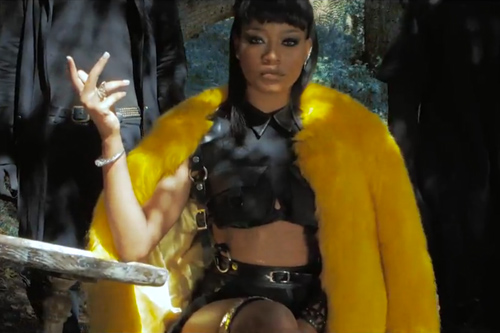 Go 'head Keke, we see you!
Actress/singer Keke Palmer continues to slay her visuals, as she returns with the brand new song "Yellow Lights."
A new lover has Keke head over heels, and feenin' for some private time, as she races home to get nasty with her boo.
"I want youuu, take it (take it) / Make it newwww, crave it (crave it) / Can youuu used to it (to it) / You're the proof, prove it…I can't wait 'til you're up in it, running all these yellow lights to get to you," she sings.
For the visual, KP puts the car to the side, choosing instead to deliver a fierce and seductive performance with extended dance sequences in a rural area.
Check out Keke's impressive new single and video below.