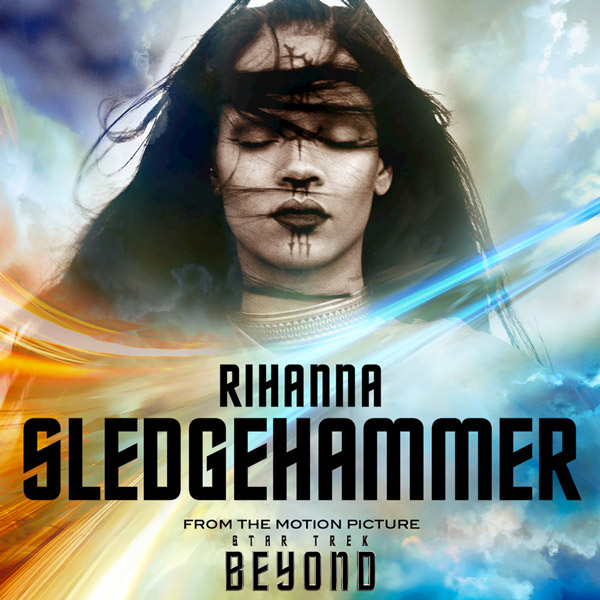 Rihanna has headed back to Hollywood, this time to the world of Sci-fi, as the superstar lands the latest single off the soundtrack to the upcoming potential blockbuster, Star Trek Beyond.
The triumphant record, titled "Sledgehammer," features a powerful vocal from RiRi, who sings about being strong through a breakup.
"I hit a wall, I thought that I would hurt myself / Oh I was sure your words would leave me unconscious, and on the floor / I'd be lying cold, lifeless / But I hit a wall / I hit 'em all / Watch them fall / You're just another brick and I'm a sledgehammer," she sings.
The song might have been penned in 2014. Some fans have pointed out that the hook's tagline was actually tweeted by the Bad Gal back then. "Sledgehammer" was reportedly penned by Sia, who shared massive success with Rihanna on their 2012 hit "Diamonds."
Star Trek Beyond stars Chris Pine, Zachary Quinto, and Zoe Saldana, it is due in theaters July 22. Stream Rihanna's latest single via Spotify below.