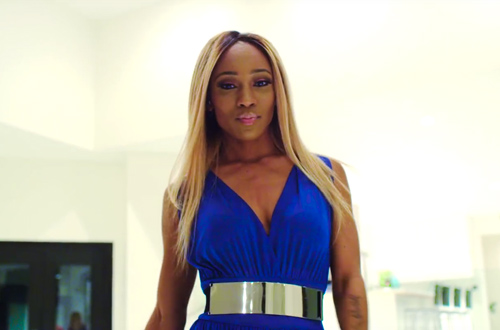 Well OK Dondria, tell us how you really feel!
Strong, passionate, and emotional, Dondria Nicole has released a visual for her new song "2 Good," which was apart of her recent duel single release, that also included "Luh Ya."
Dressed up for a night on the town in a flowing blue gown, the R&B songstress storms into her house in the LA hills, after having a bad evening that has led her to be fed up with her soon-to-be-ex.
Standing up for herself with the confident lyrics, Dondria sings about being without him, because she is out of his league.
"Though I'm not perfect I'm worth much more than you / You took all that I gave and left nothing to lose / Sacrifices are made, and made it clear you wouldn't change / Guess I'll take the blame for believing you," she sings.
Check out her emotional performance in the video below.