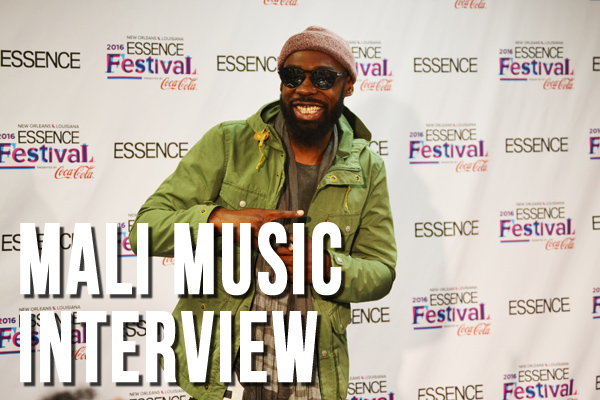 While out in New Orleans covering the 2016 ESSENCE Festival, ThisisRnB's own Ni'Kesia Pannell caught up with the amazingly talented singer/songwriter Mali Music for a brief interview, live from the press room in the Mercedes-Benz Superdome.
Opening their conversation by reflecting on our incredible acoustic session with Mali from 2014, the RCA Records artist spoke about his love for giving songs a fresh take acoustically. He went on to talk about his anticipated second album on RCA, and even shared with us his favorite lyric from the album.
We had one pressing question for Mali though. If he had to choose a president and vice president for the country, only within the R&B genre, who would it be and why? Well, let's just say it wasn't easy for him. At the end, Ni'Kesia gifted Mali with a TSA-friendly backpack from our friends at ecbc.
Check out the candid conversation below.