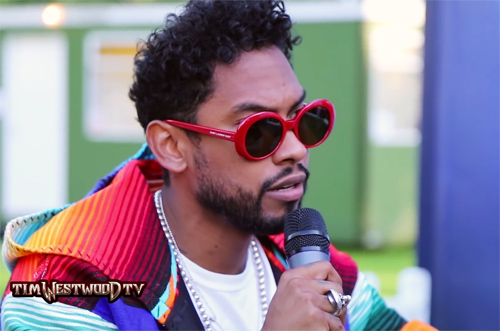 Following an emotional set, where he broke down on stage while talking about the recent tragic killings of Alton Sterling and Philando Castile, and police officers in Dallas, Miguel sat down with radio DJ Tim Westwood for an interview backstage at "Wireless Festival" in England on Saturday.
"Now is always the time, now now, if not now when?," said Miguel. "[Are] we going to sit by and complain, and keep posting Instagram photos with 'prayer hands' and saying 'pray for' this person or that thing? I mean what does that really mean anymore? All we're doing is making ourselves feel like we're doing something, and nothing is happening."
Adding, "I feel like we're just breeding this very passive way of going about things, but then expecting the world to change for us… We can't stand by and watch anymore."
I think we can all agree that Miguel is absolutely right. Check out his interview below.