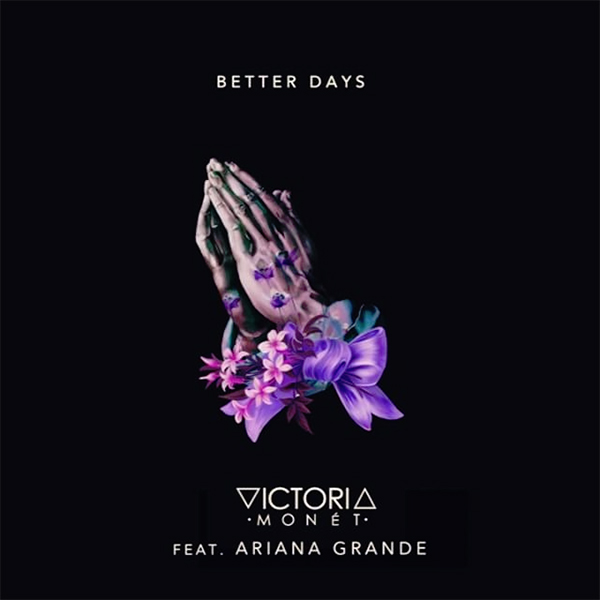 Last month, Victoria Monét dropped one of our favorite tracks that she's ever released. The record, titled "Better Days," brought a soothing vibe, and positive message, which we could certainly relate to. The singer/songwriter has now recruited one of her good friends, talented pop superstar Ariana Grande, to jump on the song, for the new official version.
"How we gonna stop the violence, stop the hurt, stop the hatred, stop the murder?" asks Ari. "We're all human, that's for certain / Come together, we deserve it."
The new version of the song was accompanied by a note from Monét. "I'm heartbroken by all of the recent tragedies the came as a result of hatred, racism and injustice," she wrote. "I'm also sad at how numb some of us are to it, because it is far too common! This is not a video game or a movie you're witnessing on your screens! This is our unfortunate REALITY! When I think about how I feel, the word confused comes to mind…So today we just want to try and help in one of the ways we know how!"
Ariana also called for love and unity and sent her prayers to the families of Alton Sterling, Philando Castile, and the slain police officers in Dallas. "During this challenging time, we have to remember that the only way we will progress is if the overruling force is #Love," she said. "Too many precious lives were taken from us this week, this month, this year. Rest in peace #AltonSterling. Rest in peace #PhilandoCastile #BlackLivesMatter. And the police that were peacefully guarding the #BlackLivesMatter rally in Dallas…. Rest in peace."
Take a listen below.