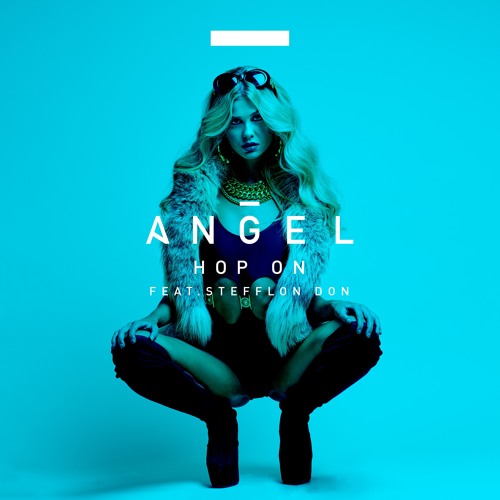 Building on the waves he created with the explosive single "Rude Boy," dynamic UK singer/rapper Angel is back with a straight banger titled "Hop On" featuring female rapper Stefflon Don.
Drawing you in with a slice of 90s nostalgia, courtesy of a sample of Keith Sweat and Kut Klose's classic slow jam "Get Up On It," Angel's soulful vocals take the song back and forth between chill vibes and bedroom banger.
"If you really wanted to make love to me / You would come over here right now, take it off / Put some kissin and huggin on me / Lovin on me just to f*ck with me / 24/7 I'm wreckin it / Plus I can see you lovin' the thug in me," he sings.
Stefflon Don adds a strong female perspective with a killer verse seducing him with her island flow.
Signed in the US by Motown Records VP, Ezekiel Lewis (also responsible for forming the group The Clutch who have gone on to write and produce hits for Beyoncé, Justin Bieber, Ne-Yo and more), Angel continues to reinforce his position as one of the UK's hottest new R&B talents.
Take a listen to "Hop On" below.