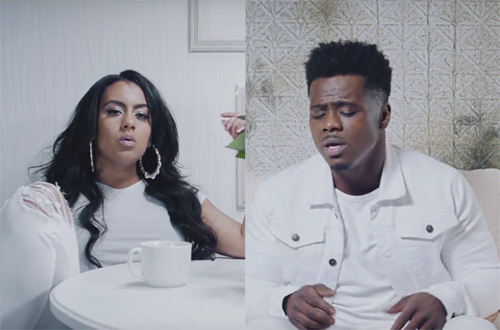 Bibi Bourelly and Earl St. Clair have a twisted way of telling us that things ain't "Perfect."
After debuting their soulfully stunning new collabo on "The Late Show with Stephen Colbert" a few weeks ago, the Def Jam signee's release the official music video. Mirroring the content of the lyrics, the crooners perform the song in a white room with disintegrating walls. As they both sing about the joy of imperfections, the walls and their faces crumble, leaving a gruesome result.
As Bourelly explained to The FADER, "I guess that behind everything that appears to be perfect there are imperfections. It's unnatural to be perfect or to pretend to be perfect."
Her feelings were  by Earl, who added, "Nothing is perfect. We wanted to show you that perfection is not achievable, but it is perceivable with this video. That can be a bad thing… or a good thing depending on what or whom you're looking at."
Last week, Bibi announced her first headlining North American tour, kicking off Sept. 2 in Washington, D.C.
Check out her new video below.