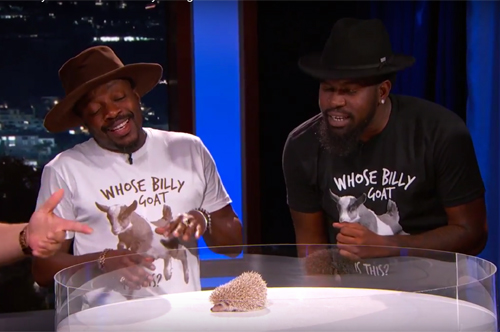 Have you seen the viral video of Anthony Hamilton and his infamous back-up group, The Hamiltones, singing to a baby goat that was just standing on a large rock?
The video, which Anthony posted to his Facebook and other social media accounts, has received millions of views, and caught the attention of Jimmy Kimmel, who invited the fellas to come on his show on Tuesday.
Sticking with the theme of the song they improvised about the goat, Jimmy set up other various animals for the guys to sing about in a similar way.
It's kind of silly, but press is press, right?
Check out the video below. This October, Hamilton and the Hamiltones will hit the road once again on a 16-date tour in promotion of Anthony's latest album What I'm Feelin.