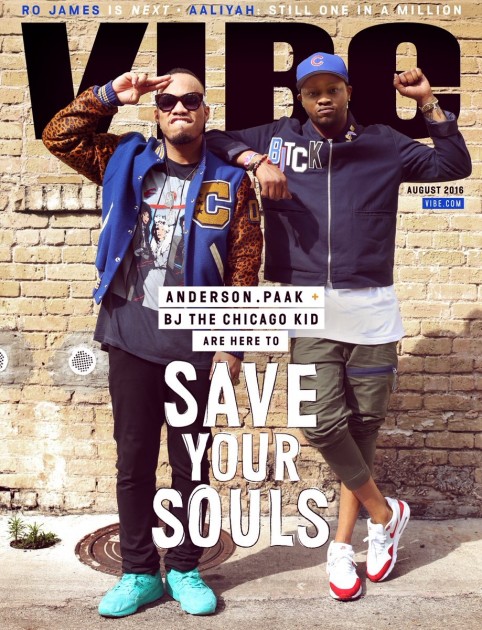 The times they are a changin'…
For the better too. Making a statement with their brand new issue, VIBE magazine features buzzing soul singer BJ The Chicago Kid and breakout multi-talent Anderson .Paak on their August 2016 cover.
During their featurette interviews, both artists delve into their past, lengthy musical journeys, state of mainstream music today, and much more.
"You cannot have black music without something soulful in it, whether it's lyrically, how it's performed or how it's expressed," BJ said. "That's what we do. People run from that. I run to it. I don't know what neo-soul is. You can't call something that's old 'retro' and still old. No, n***a, it's old. Don't strip it from its value."
In addition to BJ and Paak, the cover also gives some shine to Ro James, claiming the New York based singer "is next."
Check out their photo shoots below, and read the full cover stories here and here.
(Photos by Stacy-Ann Ellis)