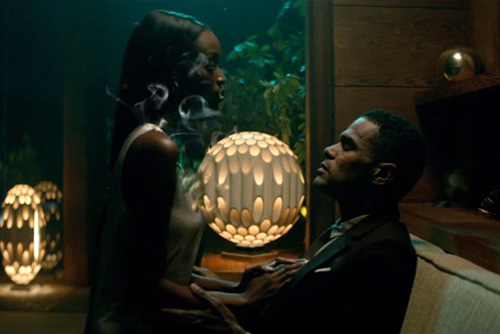 Maxwell got surprises for us today!
The soul maestro has partnered with TIDAL for the exclusive debut of his seductive "1990x" music video, which is the second visual off his new album blackSUMMERS'night.
Decked out in a bespoke suit, the dapper crooner serenades his gorgeous female co-star in a dimly-lit room while holding a drink in his hand. With a debonair flair, Maxwell delivers passionate vocals. "Lay here closely beside me / Feel my heart as it's pounding / We will climax with reason / 'Cause we're grown and we own it," he sings.
blackSUMMERS'night, the second album in Maxwell's trilogy, also features the singles "Lake By the Ocean" and "Gods."
Check out the "1990x" video via TIDAL below.