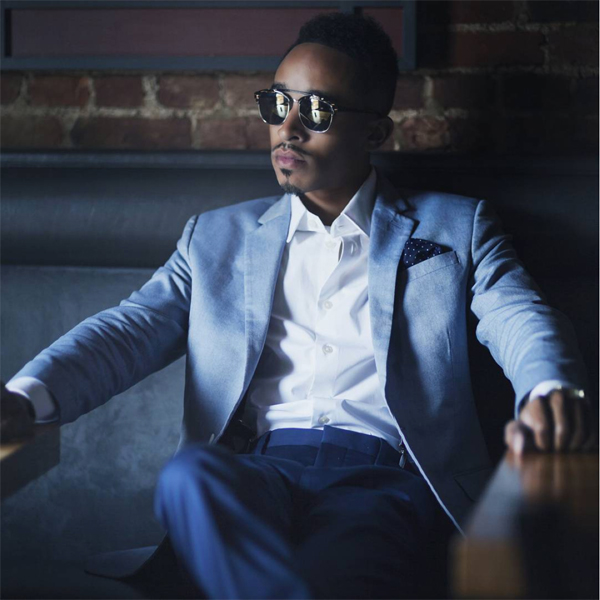 "The homie Snoop" has always been a good judge of talent. There's a reason he was selected alongside Jermaine Dupri, Damon Dash, and Brian "Baby" Williams on the BET show Music Moguls.
The latest proof of Snoop Dogg's good ears? October London. The South Bend, Indiana native – who used to go by Sam London – is rebuilding his brand as a triple threat singer/songwriter/producer, having been signed with Snoop and producer Jazze Pha.
October is already turning heads with his breakout single "Black Man in America," a bluesy number that will call to mind Sam Cooke and Marvin Gaye. The five minute track drips hot buttered soul, as October London sings his heart out about the struggle of just living as a Black man in this country. "I come home to a woman who loves me, who don't see me as a 'n*gger,'" London croons, recounting how home at least can be a refuge against a world who, even though he "has an education, they still wanna still see me struggle."
Building on the momentum that "Black Man in America" has laid for him, October London also kicked off August by releasing a cover of PARTYNEXTDOOR's smash single, "Come And See Me." Featuring Walter West, London's version of "Come And See Me" sounds less late night creepy and much more emotionally charged, likely due to the range of London's voice. Where PARTY's original plays on the woman's desire to not be forgotten, October London's version is about the man missing his woman. Couple that with West's solid rap verse ("I would rather you c*m for me like I come for you"), and it's easily one of the smoother covers of the last few months.
With October fast approaching, don't be surprised if Mr. London plots something for release on his namesake month. For now, get acquainted with October London by way of "Black Man in America" and his "Come & See Me" cover down below.
–Words by Bradford Howard