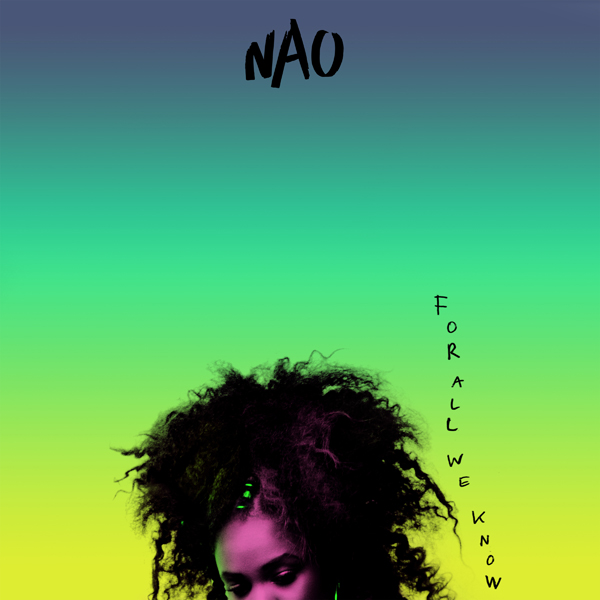 Open your door for NAO, and let her in!
After grabbing our ears in 2015 with her singles "Zillionaire" and "Bad Blood," the British singer has delivered quite-possibly the most impressive debut of 2016.
Steeped in a blend of '90s R&B and UK garage influence, the buzz commanding songstress has found a uniquely intoxicating modern sound of R&B and funk soul on For All We Know. The 18-track LP features fan favorites "Girlfriend," "Inhale Exhale," "Bad Blood" and "Fool To Love," as well as incredible new tracks like "Adore You" feat. Abhi/Dijon, and "Get To Know Ya" co-produced by XL Recordings' Jungle.
The 28-year-old singer/songwriter/producer grew up in East London, listening to gospel in her local Evangelical church, her brother's jungle UK garage, and her sister's 90s and 00s R&B – going on to study at the prestigious Guildhall School of Music and Drama. She starting writing songs in her mid-twenties after a few years of teaching school kids to sing, and doing backing vocal gigs for the likes of Pulp and Kwabs.
All we know is that you need NAO in your life now!
You can stream her debut album For All We Know, via Spotify below, and pick it up on iTunes now.