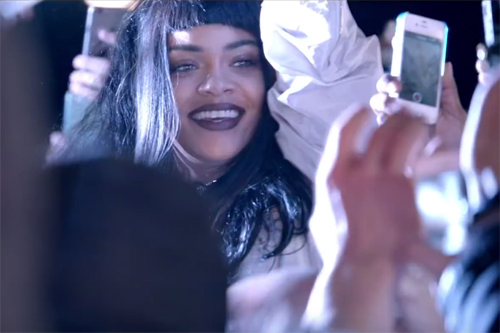 Rihanna lives for her Navy in the short music video for "Goodnight Gotham."
The minute-long clip was shot in Paris in December 2014 prior to the release of her eighth album ANTI. Opening the visual in her van, RiRi explains that she's meeting fans and that "it's the craziest thing" she's ever done.
Then, in a moment that will surely go down as epic fan love, RiRi runs and connects with her adoring audience in front of the Eiffel Tower. The crowd mobs her with love and picks her up as she smiles. Meanwhile, "Goodnight Gotham" plays in the background.
Rihanna recently returned to Paris for her "ANTI World Tour," which ends its European leg at the V Festival in England on Aug. 20 before returning to the U.S for "Made in America."
Watch "Goodnight Gotham" below.