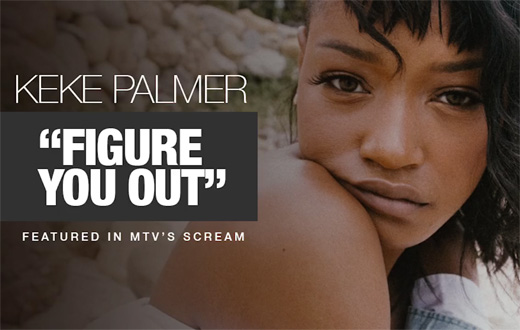 Keke Palmer has been hitting fans with new music this year, while she continues to work on her Island Records debut album, and extend her film and TV resume.
Back in May, the singer/actress debuted a snippet of a brand new song, titled "Figure You Out," on the Season 2 premiere of MTV's Scream.  An official soundtrack for the new season was just released on Friday (July 29), and it included the full version of the song, which fans have been requesting.
"You're like an angel, doin' the devils will / Sometimes I wonder, how I wonder underneath your spell," Keke sings out to a boy who has her wrapped up in a confusing love affair.
The commanding pop song is expected to be featured on her forthcoming album as well. Most recently, Keke released the singles "Many Things" and "Yellow Lights," and also shared her previously unreleased album, Waited To Exhale.
Take a listen to "Figure You Out" below.