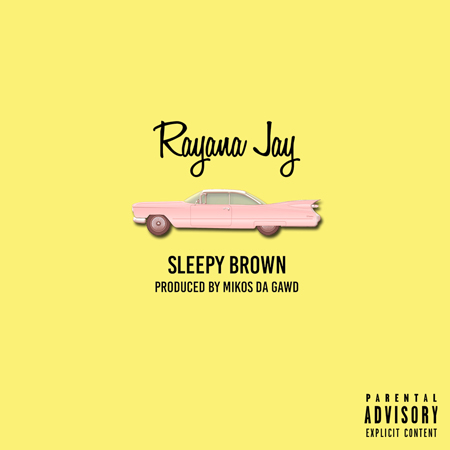 Richmond, CA based singer/songwriter Rayana Jay gives us something to chill out and ride out to real slow on "Sleepy Brown."
The smooth laid-back cut, produced by Mikos Da Gawd, finds the soulful singer paying homage to Atlanta's Organized Noize production crew, which fittingly includes the king of "cool soul," Sleepy Brown. Penned completely by Rayana, the record is a testament to the sounds and words of a new generation on the verge of redefining progressive neo-soul. A bit of slick talk, sweet vocals, and Outkast-inspired energy designate "Sleepy Brown" as a refreshing arrival for Rayana Jay.
Speaking about her inspiration behind the song, Rayana explains, "I had just finished watching the Organized Noize documentary and was reminded that Sleepy Brown is hands down one of the coolest individuals to ever exist. I had to pay homage. As soon as it went off I wrote the first few bars & kept asking myself, 'Yo, would Sleepy Brown like this?!' I was focused on making a song that would be deemed cool by the coolest."
"Sleepy Brown" is the first track from Rayana Jay's upcoming EP and the follow-up to her 2015 debut mixtape XXI.
Take a listen below.