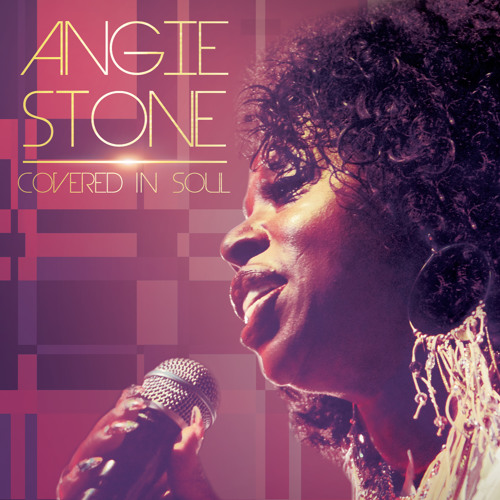 With a career that has lasted four decades, Angie Stone has undeniable longevity. She is synonymous with soul, thus the title of her latest album, Covered in Soul, is apropos. Released by Cleopatra records, Covered in Soul  is a collection of ballads from the 60s and 70s spanning several genres. Stone uses the universal language of music to translate them into soulful renditions.
Standouts on the album are the opening track, "These Eyes" (The Guess Who); "Smiling Faces" (The Undisputed Truth); "Everyone's A Winner" (Hot Chocolate); "Is This Love" (Bob Marley) and "It's Too Late" (Carole King).  Stone's vocals are stellar on these tracks, showcasing her signature style.
Less favorable tracks on Covered in Soul are her versions of "In the Air Tonight" (Phil Collins), "I Believe" (Stevie Wonder); Red Red Wine (Neil Diamond, though her version is similar to UB40's) and "Ooh Child" (The Five Stairsteps). Stone's energy falls flat on these, making you desire the originals.
Reminding us why we dig her, Stone re-recorded three of her original songs: "Wish I Didn't Miss You," "Baby" and "Brotha."  Each one is slightly stripped down compared to its namesake with variations to the ad-libs.
Fans of old-school soul will still enjoy Stone's latest, check out Covered In Soul below. It is available now on iTunes and all digital retailers.

–Words by Raquelle Harris