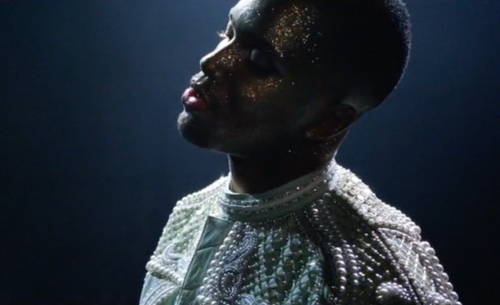 The time has come for fans of Frank Ocean to rejoice. Just after dropping his new visual album Endless, the singer-songwriter has resurfaced with yet another track. Delivering a new song and video titled "Nikes," Frank gives us some real NSFW vibes with this one.
Featuring special appearances from Trina and A$AP Rocky, and tributes to both Pimp C and Trayvon Martin, the interesting clip shows the artist in a dream-like visual. With scattered clips of a rapping Chihuahua, a man dressed in a devil outfit, massive glitter, naked bodies and a few people lit on fire, the video is surely one that will leave you with more than a few questions.
Compiled of both the chopped and screwed version and the more melodic sounding piece, the video to "Nikes" is not found on the recently released Endless, but may appear on the previously titled Boys Don't Cry.
Check out the video below: