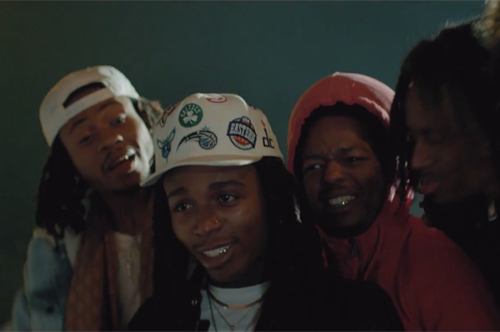 The 'New Wave' is upon us.  For budding R&B star Jacquees the future sure looks bright.
With his debut album, 4275, on the way, the singer/songwriter gives fans something to put their eyes on while they await the release of the LP, which is due out Nov. 11 via Rich Gang/Cash Money.
Inspired by the late, great, King of Pop, Quees drops a video for his 'Mood' mixtape track "New Wave."  The Atlanta native and his boys are stopped short in their tracks when they see a stunning PYT, and Quees proceeds to pursue her down the street.
Check out the video below, and stay tuned for new music from Jacquees coming soon.