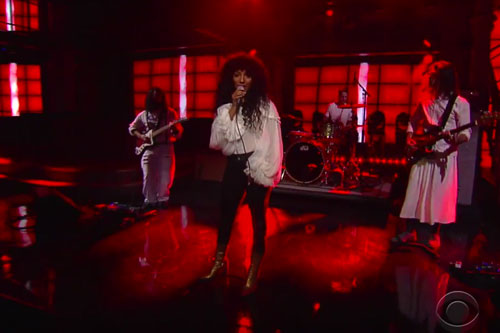 Singer/songwriter Diana Gordon (aka Wynter Gordon) is a rock star!, did you know?
Following recent buzz for co-penning 3 of the standout tracks from Beyoncé's Lemonade album, the songstress re-introduced herself, switching her stage name to her birth name Diana, and dropping the song "The Legend Of." Yesterday (Aug. 23), the New York native followed that song up with the extremely powerful anthem, "Woman."
Not only did she release the song, but Diana made her television performance debut on "The Late Show with Stephen Colbert" last night. Tearing up the red lit stage Gordon rocked out '80s style with the guitar-heavy homage to all women.
On Tuesday, Diana also announced that she has singed with famed British label 4AD for her forthcoming album.
Put on your leather pants and rock out to her debut performance of "Woman" below.