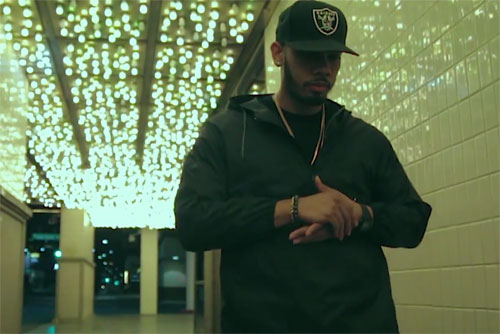 Where would we be without baby-makin music? The activity is one of the most intimate and physical activities we can do together, but adding just the right atmosphere from an emotion-reeling song truly enhances the moment in such a passionate way.
R&B has always been at the forefront of love making music, and it was greatly enhanced in the '90s. This summer, Las Vegas based R&B singer JR Castro has been paying homage to some of the classic R&B tracks that many people were probably conceived to, with his 'Songs You Were Made To' EP, hosted by DJ Carisma.
After giving fans one track per week for the past month plus, the rising artist has officially released the project on all major streaming services yesterday. Additionally, Castro gave us a stellar bonus track, with a cover of Justin Timberlake's "Strawberry Bubble Gum" yesterday.
Today, JR brings us the premiere of the project's first visual, for his remake of Jon B's signature classic, "They Don't Know." Splitting the video between footage from the original version's music video, and shots of Castro strolling through Sin City locations, the clip will have you feeling nostalgic and ready for a fresh new romance right now.
Songs You Were Made To is available on iTunes, Spotify, and TIDAL now. Watch the video for Castro's remake of "They Don't Know" below.
UPDATE: Stream Songs You Were Made To now below as well.