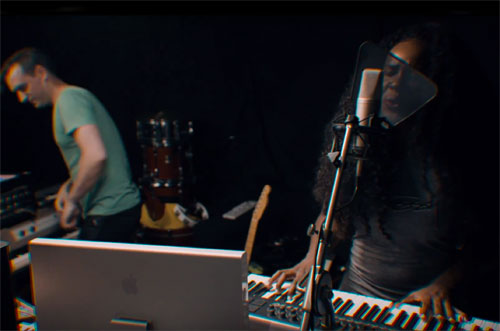 British singer/songwriter NAO has released one of the top debuts of the year with For All We Know.
The project contains numerous standout tracks, but one definite favorite is the funky, R&B party anthem "Happy." Sharing something special for fans, NAO has released footage of a studio jam session, where she performed an alternative version of the mid-tempo record with producer John Calvert, who helped her become the artist we hear today.
"My life as NAO started when me and a producer called John Calvert wrote a song together called Back Porch. Here we are back again jamming and looping up Happy from my album. Enjoy," wrote the singer.
Enjoy their groovy performance below, and if you haven't yet, go pick up For All We Know at your favorite digital retailer.