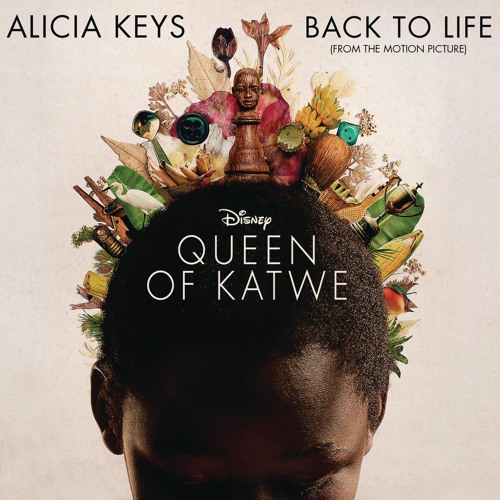 Alicia Keys' new album is on the way soon, but in the meantime the singer/songwriter has crafted a brand new song, titled "Back to Life," for the upcoming Disney film, Queen of Katwe.
The song can be heard as the backing track for the trailer to the inspirational movie, which is based on the true story of Phiona Mutesi, a young girl from the streets of rural Uganda whose world rapidly changes when she is introduced to the game of chess, and, as a result of the support she receives from her family and community, is instilled with the confidence and determination she needs to pursue her dream of becoming an international chess champion. Directed by Mira Nair (Monsoon Wedding), the film stars Golden Globe® nominee David Oyelowo (Selma), Oscar® winner and Tony Award® nominee Lupita Nyong'o (12 Years a Slave) and newcomer Madina Nalwanga.
Keys also appears in the trailer, talking about the film and how it inspired her and the new song.
"Queen of Katwe moved me in every way. The film beautifully depicts Uganda with such honest attention to detail—the colors, the sounds, the people—all vividly brought to life. But most soulfully, it's the story of this fearless, brilliant girl Phiona who embodies the message that the rise to success first begins with opportunity, and the belief you have in yourself to pursue something bigger," explains Alicia. "The song 'Back To Life' that I wrote for this film alongside collaborators Illangelo and Billy Walsh, is about pushing past that little voice of doubt in our heads so we can instead, electrify the world. When we allow women to find and express their power and potential, the world changes for the better. I encourage people to see this film, be moved by Phiona's story and then go back into their own communities and encourage a girl who will rise like a flower that breaks through the concrete to see the sun!"
Queen of Katwe is in theaters September 30! Check out the trailer and "Back to Life" below.