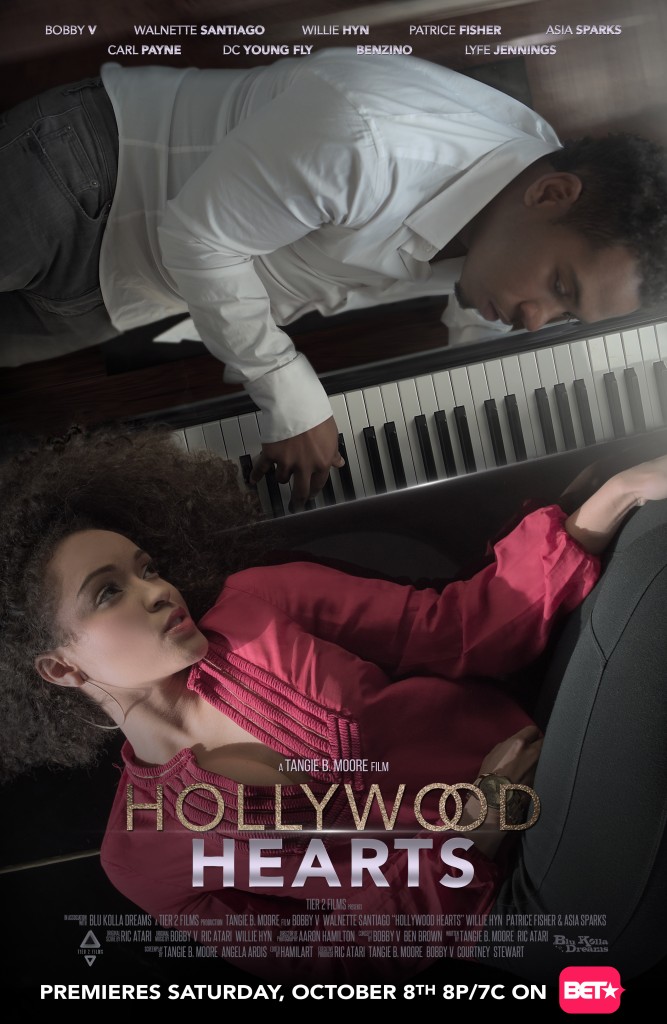 R&B singer Bobby V is making his acting debut in the forthcoming BET acquired movie Hollywood Hearts, which stars the "Slow Down" singer alongside Lyfe Jennings, Benzino, Carl Payne, DC Young Fly, Walnette Santiago, Asia Sparks and more.
Written and directed by Tangie B. Moore, the drama, which is said to 'portray art imitating life,' is set to premiere on Saturday, Oct. 8 at 8 PM on BET.
Bobby V, leads the cast in a complicated love story that is all too real to many who come-of-age in the world of entertainment. Hollywood Hearts is the story of a music artist who's engrossed with his music industry lifestyle and finds it difficult to give up his ways for the woman that he loves, the life he wants to build and the ego he can't let go of. However, after a tragic turn of events and real friend interventions, he finds himself realizing that the industry will come and go but true love doesn't come around but once in a lifetime.
Check out the extended trailer below.