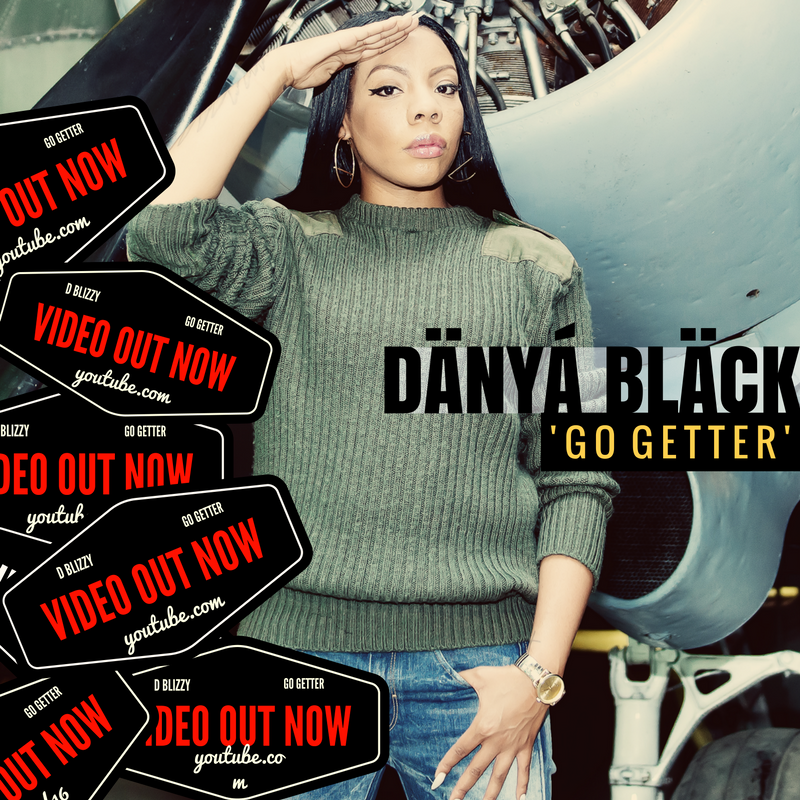 Indie artist Danya Black commands your attention with the release of her video for breakout single "Go Getter."
The London based artist brings a fresh sound which sees her switching up cadences and flows over the infectious trap influenced beat. Possessing a strong and unique vocal she sings of determination in life and the need to stay focused. With the single amassing over 20k Soundcloud plays in its first few days it is no wonder the militant themed visuals had a similar result.
"My music is different and it's real. I don't try to copy anyone, and I'm only going to spread a positive message while having fun doing it," shares Danya.
With lyrics like, "Roll my sleeves pull an ace out / Winning loving the taste now / If you ain't on my team then you better know your place now," the song is her way of saying, you can follow your dreams no matter who disagrees or inevitably will try to discourage you.
Check out Danya Black's new video below, and look out for the second single off her forthcoming EP 'Bird of Prey' in October.
For more info check out www.danyablack.com and follow her on Twitter and Instagram.