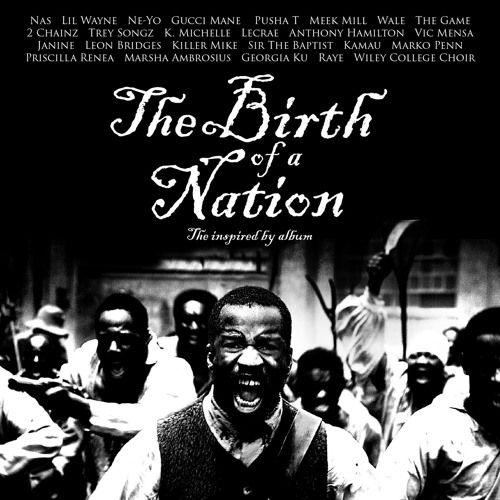 Next Friday, Nate Parker's highly-anticipated The Birth of A Nation film will hit theaters nationwide. This week, however, some of today's biggest artists have teamed up to give listeners and fans theme music for the rebellion to come.
Friday morning saw the release of a surprise album of sorts, The Birth of A Nation: The Inspired By Album. As its title implies, the album isn't so much a soundtrack to the movie, as it is a compilation album of tracks inspired by the film's message and subject matter. The Inspired By Album features rappers and even a gospel choir, as well, but R&B artists make their mark on the 16-track LP as well. For many of the R&B singers on the project, it's a departure from their usual sound, and it pays off nicely.
On "Stand," for example, Trey Songz sidesteps his usual lothario fare by calling for listeners to "stand for the future." Leon Bridges, meanwhile, pairs up with Lecrae on the anthemic, encouraging "On My Own." Ne-Yo beholds the regal figure and beauty of a Black woman on "Queen." And K. Michelle aims to inspire and channels gospel on "Forward," over which her lovely voice soars.
Hear these tracks, and the full album below.
The full The Birth of A Nation: The Inspired By Album is available on iTunes now.
–Words by Bradford Howard