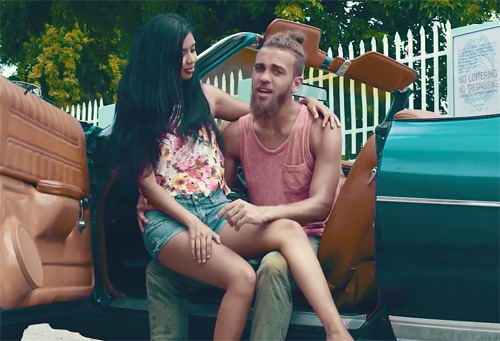 It's hard to believe the summer is almost past us, as the last days of August are now in the rear view, but we are holding on as long as possible, and so is emerging artist GNRA, who has just debuted the music video for his June released single "Be Mine (Gyal)."
This has certainly been the year for dancehall vibes to return to U.S. mainstream, and the Ft. Lauderdale, Florida based artist combines his Jamaican roots with new generation sensibilities and a little bit of R&B inspiration on the catchy groove. The singer/songwriter shows us what summer love is all about in the feel-good visual, as he spends the day enjoying the beautiful weather and scenery of Miami with a new girl gyal.
"What's your name? / I need to know this, so I can focus / I'm on your frame / I'm dreaming like Joseph, imagine the motions / Oh, you reach I teach / Hips don't lie you the truth I seek," he sings to her over the whinding rhythm.
Check out the new video below.