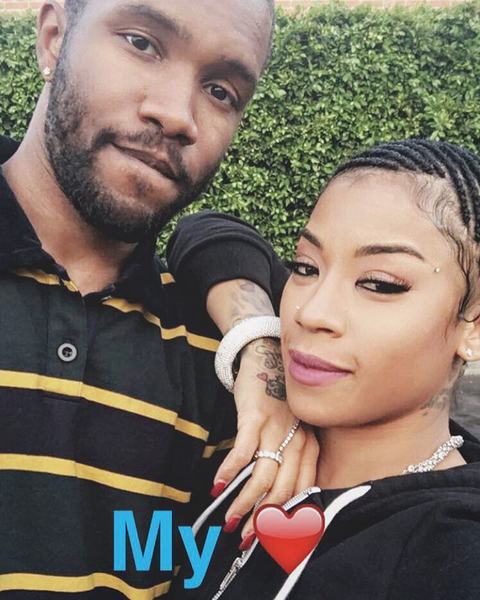 Unexpected collabos are fun, and we certainly didn't see this one coming!
Keyshia Cole has been busy crafting her first independently released album, which she plans to drop later this year. However, we haven't heard much about it recently, until now.
Taking to her Instagram, the R&B vixen couldn't resist sharing a photo of herself with Frank Ocean, while letting her followers know that they were in the studio together, working on something for her album.
"I So love him!! That #StudioFlowWas #SoAwesomeToday #MYFAV 🤗🤗🤗 Just a reminder This Album I'm working on will be done in 2Months #Period 🏆 #Frank," she wrote as the caption of the photo.
Well, Alright! Go Keyhia!
Earlier this week, it was announced that Frank Ocean's long-awaited sophomore album, Blonde, debuted at No. 1 on the Billboard 200 chart, selling 276,000 equivalent albums as an Apple Music only exclusive.