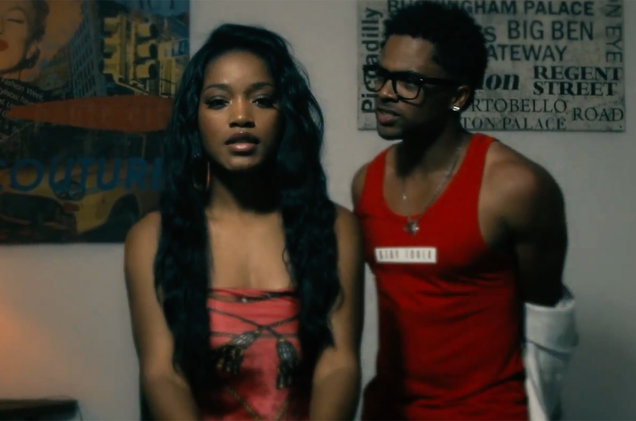 Keke Palmer is back with a strong message for her man, flipping gender roles in the video for her new song "Reverse Psychology."
The clip opens with a quote about its theme. "To change the thoughts of men, it takes a real woman to reverse his psychology."
In the semi-black and white visual, the singer/actress flips the script on her man by feeding him the lies he told her.
"What if I told you I was out loving another man? / What if I told you it didn't mean a thing," she sings over the guitar-laced beat. "What if I told you that I loved you so, but these hoes, I can't let go? / Could you handle all the things that you told me?"
Palmer opened up about the visual's concept — which also features the shadowy figure that she's been using in videos like "Yellow Lights" and "Enemiez."
"I think for me, especially with the continuation of my shadow kids, it's all about awareness," Palmer tells Billboard. "I think, while staying true to myself and whatever my current disposition is, it's important for me to display consciousness or the process of being aware of your thoughts as a young person. Whether it be abstract or actual or both."
Check it out below.