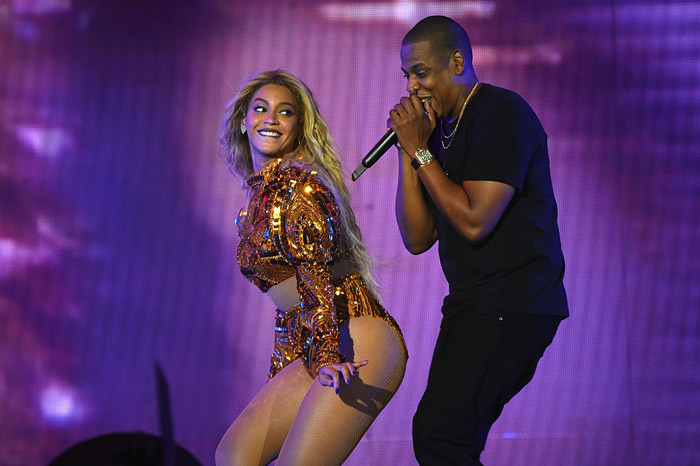 "The Formation World Tour" closed out with a bang on Friday night (Oct. 7) at New Jersey's MetLife Stadium.
Beyoncé capped off her extended worldwide trek with a star-studded finale, that included many guest surprises.
Fans, including Frank Ocean, Hugh Jackman, Tyler Perry, Misty Copeland, and more, looked on all night as Bey delivered another awe-inspiring show, which included appearances by Jay Z, Kendrick Lamar, and Serena Williams.
With a career-spanning set, Queen Bey was joined by her husband during "Drunk in Love" for a warm, playful, and sexy duet, one that included a hug and a kiss at the end. Meanwhile, K-Dot came through for the fiery "Freedom" while splashing in the water-filled set. Tennis star Serena Williams also surprised fans, acting as a dancer for "Sorry" in real life, much like she does in the song's video.
This night wasn't originally set to be the tour's finale. However, Beyoncé was making up for postponing this stop last month. During the set, she paused to thank the crowd.
"I have so much energy because of you guys feeding it to me," she explained. "I really wanted to make this show special…This is definitely my dream right here. I dreamt that I would be doing this and I'm actually doing it, and I could not be here without you and your support."