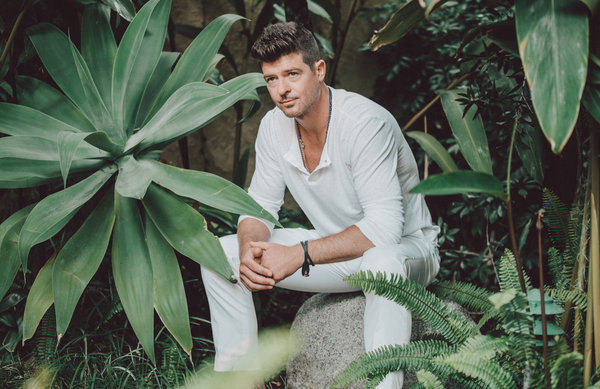 Robin Thicke is ready to return with new music and he's teaming up with the God Son.
The R&B crooner has been through some extreme highs and lows over the past few years, but he's ready to move on with a new era, and he plans to introduce us to it with the upcoming single "Deep" featuring Nas.
Thicke announced the single on Instagram on Friday (Oct. 7) with a simple caption: "coming next week," however he has since removed that post.
This could signal that the record will be released a little later than expected or that he just wanted to give his followers a quick teaser.

In 2015, Thicke released two new singles "Morning Sun" and "Back Together" featuring Nicki Minaj. Those records where expected to be off a follow-up to 2014's emotion driven release of the odd album Paula, which was completely inspired by his ex-wife Paula Patton.
Robin was expected to release the album this year, however we haven't heard anything about it, or more new music, until now. With "Deep" on the way, fans should expect his next album to follow next year.