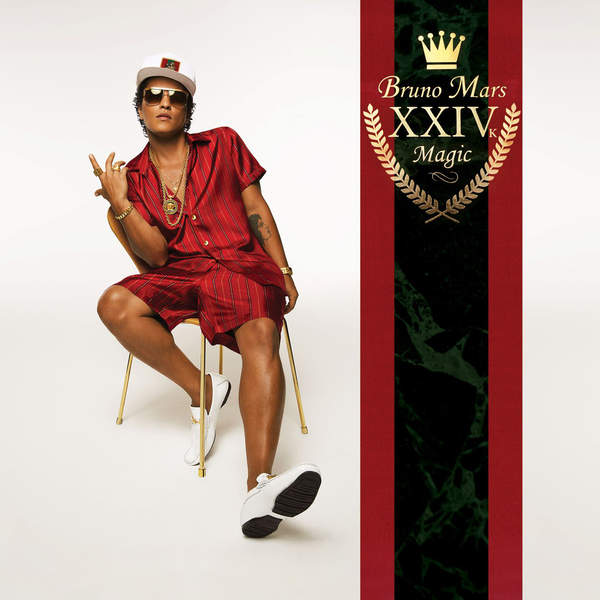 "It's showtime (it's showtime!)/ Guess who's back again?!"
If anyone knows how to get groovy, it's Bruno Mars. The singer got to hang with Beyoncé and Coldplay on football's biggest night back in February, performing "Uptown Funk" during the Super Bowl 50 Halftime Show. But, Bruno's a star in his own right; and in case fans needed a reminder of that, the 4x Grammy Award winner has returned with his brand new single "24K Magic."
"24K Magic" is so funky, in fact, that Mars couldn't help but to release a set of visuals for the track in addition to the single itself. Mars co-directed the video alongside Cameron Duddy, and as its title, there's plenty of gold present.
"I'm a dangerous man with some money in my pockets," Bruno sings, and he proves that and then some, as he and his crew stunt on everyone around them, arriving first on a private jet before cruising the Las Vegas strip in a convertible, crashing a private gambling affair, and being surrounded by gorgeous women at a party. From its nostalgic synthesizer-driven beat (whose breakdown at the 2:48 mark is just amazing) to Bruno truly sounding like he's having a blast on the song, expect "24K Magic" to pick up right where "Uptown Funk" left off, as Mars's next big radio single.
Get "so playa" with Bruno and company yourself by watching "24K Magic's" music video below. The single itself is currently out on iTunes.
–Words by Bradford Howard